(PRESS RELEASE) MOSCOW, 13-Sep-2019 — /EuropaWire/ — Surrealist artist Santiago Ribeiro is once again present in the Russian capital where he has been exhibiting since 2011.
Noting this presence will be the painting "Industrial of Apples" that has gone through some capitals from Belgrade to St. Petersburg and then to Beijing in China coming now to the XXVII international exhibition and competition of contemporary art "Russian Art Week" to have place in the Sokolniki Exhibition and Convention Center in Moscow.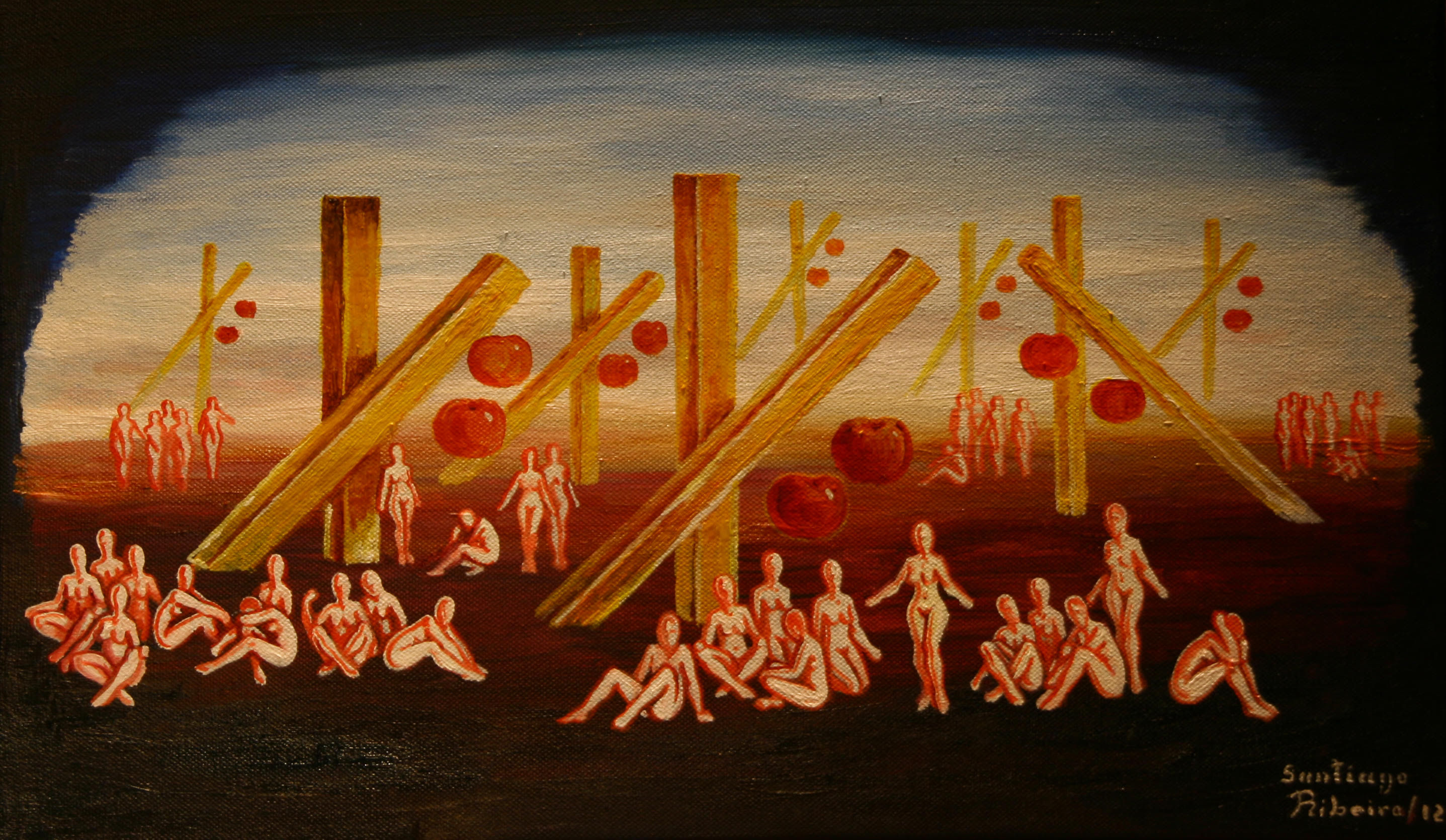 Painting "Industrial of Apples", oil on canvas, 30×50 cm, 2012.
Ribeiro's art has traveled to many destinations such as Berlin, Moscow, New York, Dallas, Los Angeles, Mississippi, Warsaw, St. Petersburg, Nantes, Paris, London, Florence, Madrid, Granada, Barcelona, Lisbon, Belgrade, Monte Negro, Romania, Japan, Taiwan and Brazil and many cities in Portugal.
The exhibition-fair "Russian art Week" will feature galleries and individual authors from different regions. A wide variety of colors, shapes and traditions will allow visitors to plunge into the endless world of talent and inspiration and get acquainted with the exclusive works of domestic and foreign masters. Russian Art Week works in close cooperation with a number of foreign organizations, providing creative saturation of the exhibition and opening new opportunities for partnership, sponsorship and branding.
Dates: November 01-06, 2019, 11.00-20.00.
Opening ceremony: 01 November 2019, 18.00
Closure: 6 November 2019, 17.00
Address: Sokolniki Exhibition and Convention Center (Moscow, 5th Ray
Prosek, 7, metro station Sokolniki).
Contacts:
info@artweeks.cn
www.chinaartweek.com
Skype: Euroartweek
Whatsapp/Telegram: +7 985 4811118
SOURCE: Santiago Ribeiro