(PRESS RELEASE) HARSEWINKEL, Germany, 17-Mar-2020 — /EuropaWire/ — CLAAS in India opened one of its kind CLAAS Harvest Centre at Memari, West Bengal.
The inauguration was attended by Dr. Jens Oeding, President Region Asia, CLAAS KGaA and Mr. Jay Singh, Managing Director, CLAAS Agri-machinery Pvt Ltd.
The facility has been established at a progressive CLAAS dealership in Memari, M/s Bengal Motors. During the launch, a press conference and customer get-together was organised to hand over the keys of new CLAAS CROP TIGER combine harvester to customers.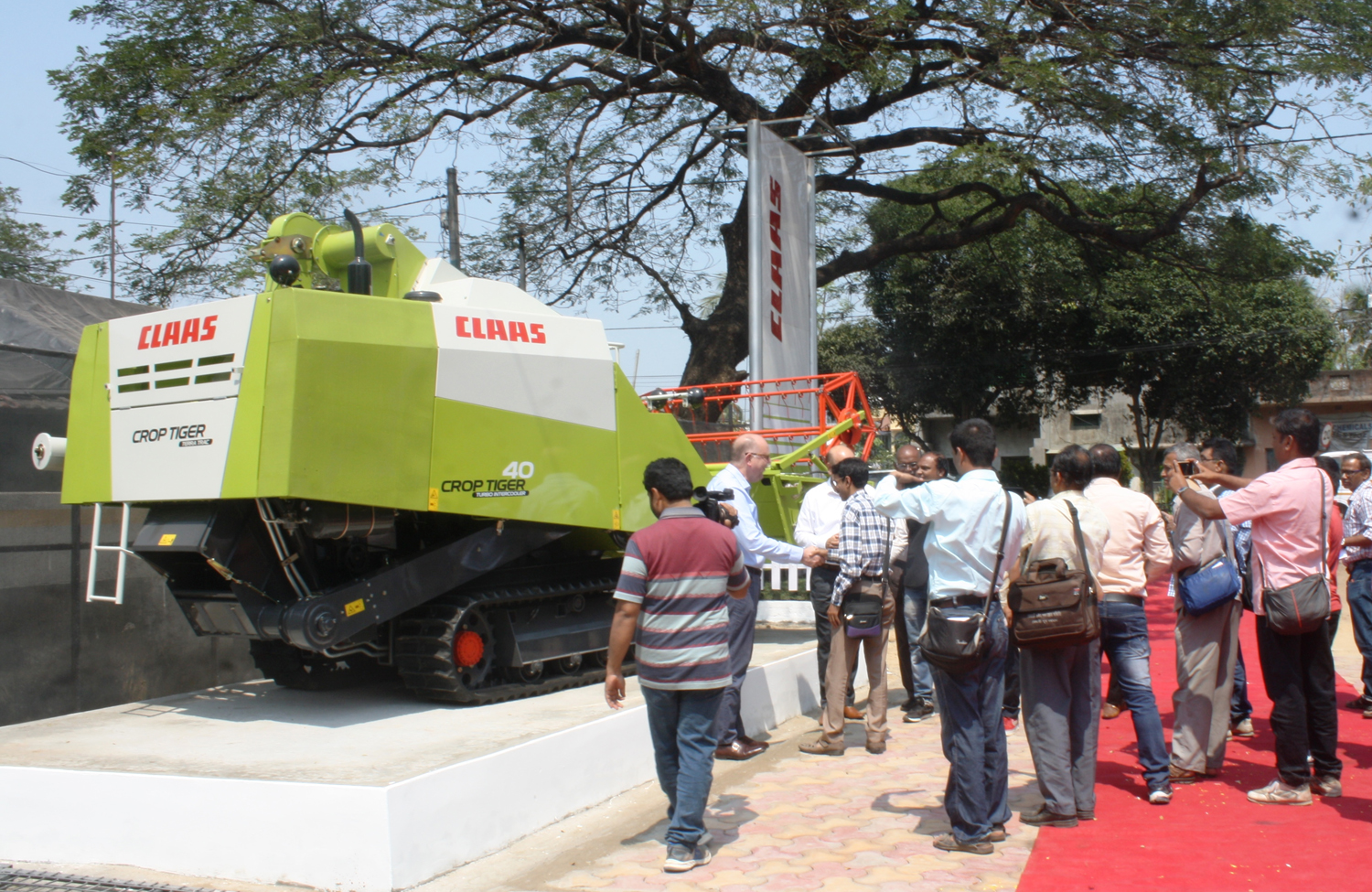 The new facility, which is first one in Eastern India, showcases the latest CLAAS agricultural machinery and also provides knowledge about best agricultural practices for the farming community. It will also play host for farmer centric programs like machine owner & operator training, knowledge sharing sessions with government agriculture department as well as information on farm inputs from private industry associates.
Special thanks to our dealer partner, Mr. Asim Mondal, National Sales Head, Mr. Prem Kumar and the regional business team for their outstanding contribution in making the occasion successful.
For press inquiries, please contact:
CLAAS Group
Corporate Communications
Postfach 11 63
33426 Harsewinkel
phone: +49 (0)52 47 / 12- 0
e-mail: pr@claas.com
SOURCE: CLAAS KGaA mbH