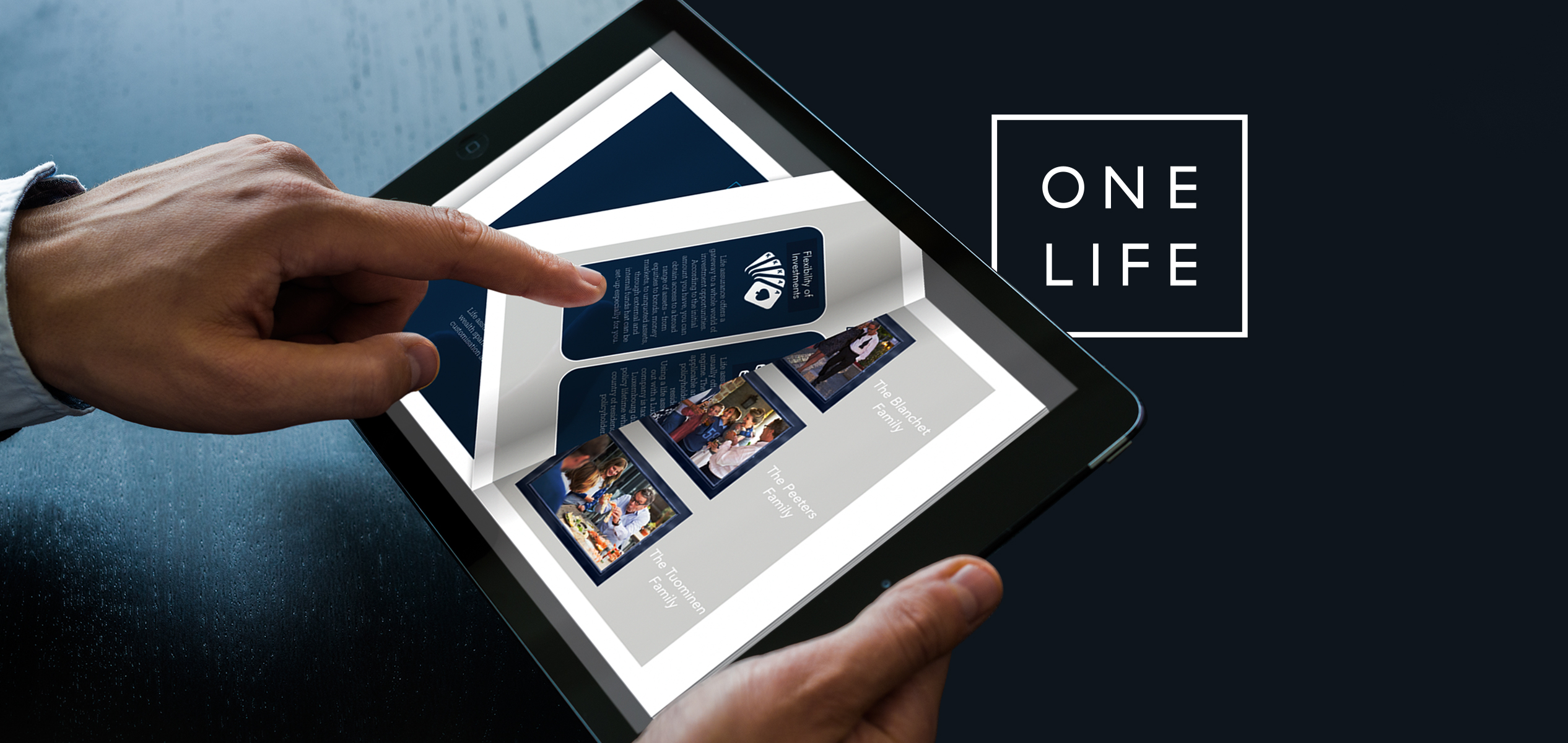 BELASTINGADVIES EN DIGITAAL VERMOGEN GROOTSTE BEKOMMERNIS VOOR GROEIENDE SEGMENT VAN VERHUIZENDE VERMOGENDEN
LUXEMBURG, 15-Nov-2017 — /EuropaWire/ — Uit nieuw onderzoek van The OneLife Company blijkt dat het verzekeren dat beleggingen fiscaal efficiënt zijn en het beheren van internationale fiscale verplichtingen tot de grootste financiële prioriteiten van internationaal mobiele vermogenden behoren. Desondanks is minder dan 40% van de verhuizers van mening dat beleggingen even fiscaal efficiënt zijn als ze zouden moeten zijn.
Dat betekent dat vermogensbeheerders steeds dringender oplossingen en diensten op maat van hun internationale klanten moeten kunnen uitwerken. 25% van de bevraagde vermogende Europeaan is in het verleden al naar een ander land verhuisd om er te wonen of te gaan werken, en nog eens 13% heeft de intentie dat in de toekomst voor het eerst te doen. De wens om in een ander land te gaan wonen, is nog groter in het segment van de millennials: het aantal verhuizers en toekomstige verhuizers jonger dan 35 stijgt naar respectievelijk 43% en 20%.
Het onderzoek, dat werd uitgevoerd in samenwerking met de firma Scorpio Partnership, specialist in vermogensonderzoeken, onderzocht de opinie van 770 vermogende personen uit België, Denemarken, Finland, Frankrijk, Portugal, Spanje, Zweden, Zwitserland en het Verenigd Koninkrijk. Het gemiddelde vermogen van de deelnemers bedroeg EUR 2,76 miljoen.
Uit de antwoorden bleek dat 46% van de vermogende personen die verhuizen of willen verhuizen, verwacht dat belastingadvies deel uitmaakt van een internationaal vermogensbeheersaanbod. 27% zou met name ook willen dat levensverzekeringen worden opgenomen in het productaanbod, en in de groep jonger dan 35 stijgt dat cijfer zelfs naar 39%.
Figuur 1: Welke specifieke producten of diensten VERWACHT u in het aanbod van een internationale vermogensbeheerder?
Bron: OneLife en Scorpio Partnership, "#Succesvol #Verhuizen: Verhuizen naar het Buitenland"
"De jongere generaties onder de klanten zijn meer geneigd om te verhuizen en zijn zich duidelijk bewuster van de diverse voordelen – zoals meeneembaarheid – die levensverzekeringen kunnen bieden", zegt Marc Stevens, Chief Executive Officer van OneLife.
De bevindingen wijzen ook op het belang van technologie in het segment van verhuizers. Online bankieren was de grootste vereiste in het aanbod van een internationale vermogensbeheerder: 53% van de verhuizers zei dat dat nodig is voor het beheer van hun rijkdom.
Dat werd bevestigd door het feit dat personen die na de verhuizing met hun voornaamste vermogensbeheerder bleven samenwerken, de kwaliteit van de tools als belangrijkste reden noemen om bij de maatschappij te blijven. Een kwart van de personen die na hun verhuizing van vermogensbeheerder veranderen, noemen het gebrek aan digitale services als motivatie om een nieuwe relatie aan te gaan.
ADVIES VAN VERMOGENSBEHEERDERS SCHITTERT DOOR AFWEZIGHEID BIJ INTERNATIONALE VERHUIZINGEN
Uit onze bevindingen blijkt dat internationale verhuizingen snel de norm worden. Bijna een kwart van de vermogenden is al eens verhuisd en velen van hen hebben de smaak van een internationale levensstijl te pakken. Gemiddeld zijn verhuizers 2,6 keer verhuisd, en dat cijfer is nog groter bij de millenniumgeneratie (3,2) en de ondernemers (3,3). Nog eens 26% van de vermogende personen heeft de intentie in de toekomst naar het buitenland te verhuizen.
Hoewel een internationale levensstijl de ene persoon beter ligt dan de anderen, kunnen thuisblijvers toch wel begrijpen dat een internationale verhuizing verleidelijk is. Meer dan 50% van de niet-verhuizers overweegt te verhuizen als een mogelijkheid. Opmerkelijk is dat dit niet als een grote opportuniteit wordt gezien. Terwijl een meerderheid van de vermogenden gelooft dat verhuizen geen impact heeft op vermogenscreatie, waren de verhuizers in ons onderzoek 1 miljoen euro rijker dan de honkvaste respondenten.
Hoewel 'optimistisch' het meest genoemde woord was om het gevoel over verhuizen te beschrijven, drukken vermogende particulieren ook onzekerheid uit over verhuizen naar het buitenland. Specifiek waren taalbarrières (38% van de respondenten), financieel beheer (30%) en gezondheidszorg en sociale zekerheid (31%) enkele van de voornaamste onzekerheden rond een internationale verhuizing.
Een zorgwekkende vaststelling is dat met name professioneel advies de grote afwezige is in het proces. Om de onzekerheid weg te nemen, gaan verhuizers daarom vaak te rade bij vrienden, familie en werkgevers als ze een verhuizing naar het buitenland overwegen en niet bij vermogensbeheerders, praatgroepen en agentschappen die gespecialiseerd zijn in verhuizen. In feite keek slechts een kwart van de vermogenden naar hun vermogensbeheerder voor advies tijdens hun verhuizing – en van wie dat toch deed, vond amper 8% dat professionele advies waardevol en nuttig.
Figuur 2: Wat waren uw voornaamste bekommernissen vóór u naar een ander land bent verhuisd? Bij wie ging/wil u advies inwinnen in verband met die onzekerheden?
Bron: OneLife en Scorpio Partnership, "#Succesvol #Verhuizen: Verhuizen naar het Buitenland"
DE GRENSOVERSCHRIJDENDE EXPERTISE VAN ONELIFE HELPT HET VERHUIZINGSTRAJECT VOOR EXPATS EN HUN GEZINNEN TE VERGEMAKKELIJKEN – PRAKTISCHE TOOLKIT GEBOUWD DOOR EXPERTS
Er ontstaat dus een nieuw profiel van HNWI die grenzen wenst te doorbreken en de hele wereld wenst te verkennen. Hoewel dit een opwindend en vaak lucratief vooruitzicht is, is het succes ervan afhankelijk van het maken van belangrijke keuzes vóór de verhuizing. Vragen als: Hoe mobiel is mijn vermogen als ik over de grens ga? Wat zijn de internationale belastingkwesties waarmee ik als gevolg van een verhuizing te maken krijg? En terwijl ik in het buitenland ben, kan ik mijn financiële situatie gemakkelijk digitaal raadplegen om op de hoogte te blijven?
Om deze vragen te helpen beantwoorden en de voordelen van levensverzekeringen in grensoverschrijdende situaties te demonstreren, heeft het OneLife vermogensexperten-team een praktische gids voor expats en hun families samengesteld. Allereerst een e-boek van 6 praktische case studies die het verhuizingstraject beschrijven van 6 families terwijl ze van het ene land naar het andere verhuizen. Vervolgens een checklist met de 14 essentiële vragen die u moet stellen voordat u aan de verplaatsingstocht begint.
"We kunnen ons als sector niet veroorloven onze cliënten eendimensionaal te bekijken", gaat Marc Stevens verder. "Verhuizen groeit als prioriteit bij de rijkste Europeanen, en dus moeten we op hun behoeften anticiperen door onze deskundigheid uit te breiden en na te denken over het soort advies dat onze klanten nodig hebben om hun internationale aspiraties waar te maken."
>> De belangrijkste bevindingen vindt u op:
https://www.onelife.eu.com/downloads/success-relocation-key-findings/?lang=nl
>> Download ons e-book op:
https://www.onelife.eu.com/downloads/succesvol-verhuizen-e-book/?lang=nl
>> Download ons checklist op:
https://www.onelife.eu.com/downloads/success-relocation-checklist/?lang=nl
Voor meer informatie, neem contact op met :
Michele Nerantzis
Marketing Communication Manager
OneLife
T: +352 45 67 30 4316
E: michele.nerantzis@onelife.eu.com
Vinciane Derulle
Senior Marketing Communication Officer
OneLife
T: +352 45 67 30 4988
E: vinciane.derulle@onelife.eu.com
Opmerkingen:
In totaal namen 770 personen deel aan dit onderzoek over verhuizen naar het buitenland. Het gemiddelde vermogen van deze personen bedroeg EUR 2,76 miljoen.
De respondenten kwamen uit het VK, Frankrijk, België, Denemarken, Portugal, Spanje, Zwitserland, Finland en Zweden.
Het onderzoek verliep online. De deelnemers werden geïdentificeerd op basis van profileringstechnieken om de kans te bepalen dat zij in de categorie van vermogende personen vallen. Zij werden rechtstreeks aangeschreven via e-mail.
Het onderzoek werd gevoerd door Scorpio Partnership in samenwerking met OneLife.
Over OneLife
De conventionele kijk op levensverzekeringen helemaal omgooien, is de bestaansreden van OneLife. Als specialist ter zake met meer dan 25 jaar ervaring ontwikkelen wij grensoverschrijdende oplossingen op het vlak van financiële planning voor vermogende cliënten in Europa en daarbuiten.
Of het nu om langetermijnsparen, erfenisplanning of gewoon inzicht in een beter beheer
van uw vermogen gaat, wij engageren ons om geavanceerde en innovatieve oplossingen aan te bieden die volledig voldoen aan de regelgeving en zijn aangepast aan ieder individu en zijn veranderende behoeften.
Samen met een sterk netwerk van geselecteerde partners, particuliere banken, family offices en
onafhankelijke financiële adviseurs, biedt ons dynamische team van internationale experts een frisse aanpak die helpt om de behoeften van vermogende cliënten in een veranderende wereld te voorzien en te begrijpen.
OneLife heeft meer dan EUR 5 miljard vermogen in beheer en is eigendom van J.C. Flowers &Co, een van de toonaangevende beleggingsbedrijven van de internationale financiële sector.
https://www.onelife.eu.com/?lang=nl
Over Scorpio Partnership
Scorpio Partnership is a pioneer in the art of translating the complex needs of wealthy clients into practical, innovative and profitable solutions to target these customers. This award-winning firm has developed client insight from thousands of millionaires and billionaires around the world. With this knowledge, the firm has implemented strategic research, practical consulting and business innovation projects in over 35 countries.