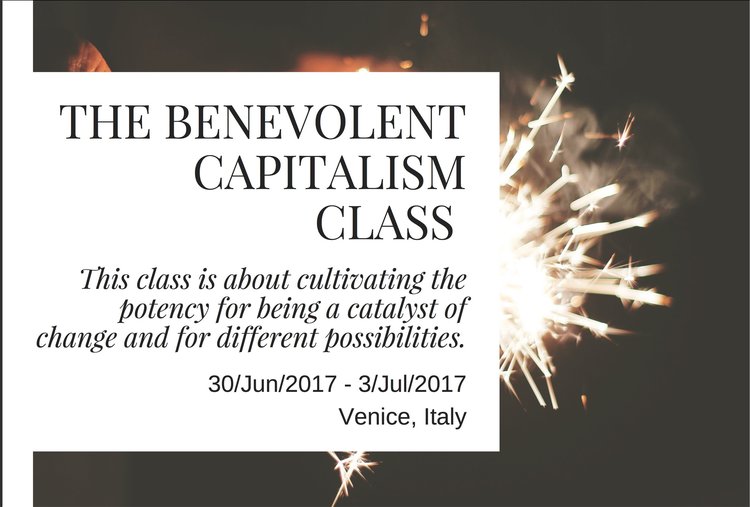 Live online seminar tackles topic of capitalism and the new consumer
Houston, USA, 26-May-2017 — /EuropaWire/ — Business innovator, Gary Douglas warns, "You cannot afford to ignore the demand for benevolent business."
International speaker and vocal advocate of Benevolent Capitalism, Mr. Douglas is concerned that many individuals and businesses are stuck in an outdated idea of capitalism, and are failing to adapt their practices to better meet the new consumer mindset:
• 96% of consumers believe it is important for companies to have good social and environmental policies. (Digital Reason)
• 33% of all consumers actively seek out and purchase goods because of responsible corporate practices. (Unilever)
• According to the Unilever CCO, "This research confirms that sustainability isn't a nice-to-have for businesses. In fact, it has become an imperative."
Mr. Douglas is teaming up with some of the world's leading Benevolent Capitalism experts to bring the concept to business leaders and other individuals around the world, through a series of public and live-streamed seminars.
"Capitalism has been relegated to 'where's my share of the pie?' and 'how I can get what I need when I need it'. This is a very destructive way of manipulating capitalism", Douglas explains. "Consumers have noticed, and are becoming more particular in their spending choices, as a result."
"I hear a lot of people say 'Can capitalism really be benevolent?' but this is because of the limited points of view business has been operating from recently", Douglas says. "When capitalism was first created back in the 1700's, it was supposed to serve the masses; to create more for all of us. In fact, capitalism is really about how to create more money and more possibility in our life."
"When we return to that viewpoint of more possibility and choice, it becomes a different narrative", he adds. "Now is the time for all of us to recognize the power of capitalism and how it can be a catalyst for positive change and different possibilities."
Benevolent Capitalism 4 Day Class
Hosted by Gary Douglas, Steven and Chutisa Bowman, Dr Dain Heer
30 June – 3 July, 2017
Hotel Ca' Sagredo
Venice, Italy
or via global livestream
More information www.benevolentfuture.com
Media contacts:
Justine McKell,
McKell Media,
justine@mckellmedia.com