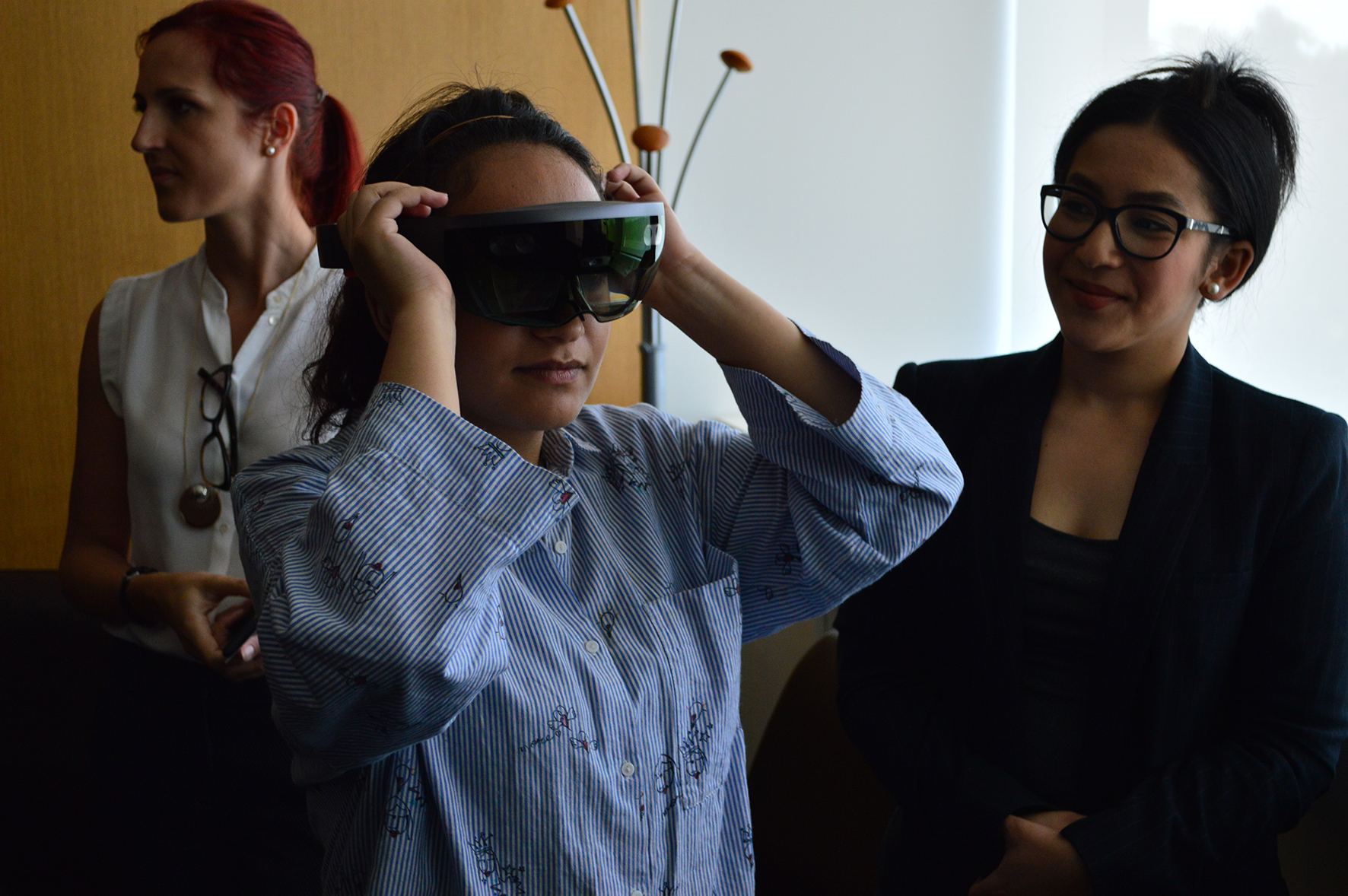 ER WAS EENS EEN DIGITAAL JAAR … ONELIFE MAAKT ZICH KLAAR VOOR DE TOEKOMST MET ZIJN ROADMAP VOOR TRANSFORMATIE IN 2017 – EN NOG VEEL MEER VOOR 2018.
LUXEMBURG, 22-Nov-2017 — /EuropaWire/ — In 2016 begon OneLife met zijn digitale transformatie, waarmee het een van de eerste ondernemingen was in een domein dat de klantenervaring probeert te verbeteren door een steeds intensere interactie tussen mens en machine. Sindsdien is er, zoals voorzien in de roadmap, al een aantal initiatieven opgestart en de komende maanden zullen er nog meer volgen. Bovendien zijn er nog een aantal die op dit moment nog in de conceptuele fase zitten, maar begin 2018 zouden moeten worden uitgerold.
De Digitale Dagen, waarbij werknemers volledig worden betrokken in het transformatieproces, werden gelanceerd in juni 2017. Het Digitale-Dagen-Ontbijt op 30 november is de ideale gelegenheid om even stil te staan bij de verwezenlijkingen van dit jaar en de initiatieven die er nog aan zitten te komen. Werknemers van de verschillende afdelingen van OneLife zijn betrokken bij de implementatie van de digitale innovatie om de ervaring van partners en klanten te verbeteren en daarbij de technieken aan te leren waarmee ze zullen kunnen concurreren in de wereld van morgen.
Ook opleiding en ontwikkeling gaan bij OneLife voortaan de digitale toer op. Zo werd in september Lynda.com, het leerplatform van LinkedIn, gelanceerd. Deze tool telt meer dan 10 000 e-cursussen en stimuleert werknemers actief regelmatig te blijven leren, in alle disciplines en inclusief certificatie voor wie een cursus heeft afgewerkt.
Marc Stevens, CEO van OneLife: « Digital maakt deel uit van ons DNA bij OneLife! De intelligente interactie tussen Mens en Machine staat voor een eenvoudigere, snellere en gemakkelijkere dagelijkse ervaring voor onze partners, cliënten en werknemers. Onze digitale transformatie loopt door – dit jaar hebben we een aantal toegevoegde waarde initiatieven geïmplementeerd en volgend jaar komen er nog veel meer. »
ER WAS EENS EEN DIGITAAL JAAR – WAT IS ER TOT NU TOE GEBEURD?
Samenvoeging van data
OneLife heeft nauw samengewerkt met Harvest, de leider in Frankrijk voor de samenvoeging van data, om deze nieuwe dienst aan te bieden aan zijn onafhankelijke financieel adviseurs in Frankrijk. Het grote voordeel daarvan is dat we op die manier een totaalbeeld kunnen krijgen van de portefeuilleposities voor elk van hun klanten. Dit initiatief maakt deel uit van een uitgebreide digitale benadering, waar nog andere initiatieven voor de samenvoeging van data aan zullen worden toegevoegd. OneLife ondersteunt het Penelop-formaat nu volledig, waardoor we ons partnership in de komende weken kunnen uitbreiden naar andere aggregators. Bovendien heeft OneLife onlangs een B2B-service ingevoerd, waarmee onze partners in realtime kunnen inloggen op ons platform om alle beschikbare informatie over hun respectieve portefeuille te bekijken.
Het project werd in een recordtijd geïmplementeerd, dankzij de bijzonder vruchtbare samenwerking tussen OneLife en Harvest, waardoor de de nieuwe flows kunnen worden gebruikt om de integratie van de Luxemburgse contracten in O2S uit te breiden. De flows beschikbaar maken, maakt deel uit van een juridisch en technisch mechanisme dat de integriteit en vertrouwelijkheid van persoonsgegevens verzekert (gegevens maskeren, protocol voor beveiligde bestandsoverdracht, cryptografische communicatie, authentiseringssleutel enz.).
Automatisering van standaardprocessen
De onderneming focust in het bijzonder op het identificeren van de fases in een goed gedocumenteerd proces die evengoed kunnen worden geautomatiseerd – en zelfs verbeterd qua tijd, nauwkeurigheid en rapportage. De automatisering van onderdelen van de OneLife service workspace is daar maar één voorbeeld van. Er worden automatische e-mails gegenereerd om transacties te bevestigen, ontbrekende documenten op te vragen en levensverzekeringspolissen doeltreffend te beheren, waardoor het klantenserviceteam meer tijd overhoudt om complexere vragen van klanten te behandelen en zo de relaties met hun gewaardeerde partners en klanten beter te beheren.
ER WAS EENS EEN DIGITAAL JAAR – WAT STAAT ER NOG OP STAPEL?
Voor de komende weken zit er nog een aantal andere digitale initiatieven aan te komen.
Voor de eindejaarsoverzichten van 2017 implementeert het bedrijf Dematerialisering, een proces waarmee de verzekeringnemer en zijn tussenpersoon overzichten direct op de beveiligde portaalsite van de onderneming, youroffice your assets, kunnen bekijken, zodat ze die niet langer via de post op papier toegestuurd moeten krijgen. De pdf kan worden gedownload en opgeslagen voor het geval de klant die nodig heeft. Het gedematerialiseerde overzicht heeft dezelfde juridische waarde als het papieren document. Efficiëntie, veiligheid en snelheid zijn de kernwoorden van dit nieuwe, papierloze proces.
De versnelling van het acceptatieproces voor klanten door de automatisering van KYC- en AML-controles heeft de testfase bij OneLife doorstaan en wordt weldra gelanceerd. RegTech, wat staat voor Regulation Technology, geeft het complianceteam een krachtige technologische tool om de controles uit te voeren en op basis daarvan een aanbeveling te formuleren. Het team kan dan tussenbeide komen voor verdere controles en/of de klanten accepteren, wat het proces aanzienlijk versnelt in vergelijking met de tijd toen alles nog handmatig moest gebeuren. OneLife werkt samen met de Luxemburgse start-up KYCTech aan een 'proof of concept' voor het platform. De service wordt geïmplementeerd in februari.
OneLife heeft in 2016 de OneLife OneApp gelanceerd voor zijn partners in België. Vervolgens werd die in augustus 2017 beschikbaar gemaakt voor de rest van zijn partnerbasis. De volgende stap is de openstelling voor alle OneLife-klanten, die voorlopig is voorzien vanaf december. De app biedt realtime toegang tot online portefeuilles in een beveiligde omgeving, evenals de mogelijkheid om transacties en uitstaande items op te volgen. Hij biedt de partners en klanten van OneLife dus heel wat gemoedsrust, aangezien ze hun portefeuilles gewoon meenemen en op ieder moment kunnen raadplegen!
Als laatste onderdeel in het digitaliseringsproces van zijn acceptatie en serviceaanbod zal OneLife in het eerste kwartaal van 2018 de mogelijkheid van elektronische ondertekening introduceren. Dankzij deze nieuwe service zullen partners en klanten met toegang tot youroffice, yourassets documenten digitaal kunnen ondertekenen, waardoor tijdrovende fysieke handtekeningen bij switches en aanvullende betalingen in een eerste fase en in latere fases ook andere transacties niet langer nodig zullen zijn.
ER WAS EENS EEN DIGITAAL JAAR – EN WAT MOGEN WE VOLGEND JAAR NOG VERWACHTEN?
OneLife innoveert ook op het vlak van RPA (Robotic Process Automation). Bots werden dit jaar gelanceerd en ondersteunen al het bedrijf. Ze worden verder uitgerold in 2018.
Als digitaal pionier gebruikt OneLife zijn interne FLEXIBELE aanpak om binnen de hele organisatie snel opportuniteiten te identificeren en veranderingen door te voeren. Van concept tot oplevering is de digitale transformatie van de onderneming niet alleen een belofte, maar ook een realiteit. Hou deze pagina in de gaten voor nog meer spannend nieuws!
>> Meer info vindt u op https://www.onelife.eu.com/blog/het-digitale-eindejaarsvuurwerk-van-onelife/?lang=nl
Voor meer informatie, neem contact op met :
Christophe Regnault
Digital Marketing Manager
OneLife
T: +352 45 67 30 4363
E: christophe.regnault@onelife.eu.com
Michele Nerantzis
Marketing Communication Manager
OneLife
T: +352 45 67 30 4316
E: michele.nerantzis@onelife.eu.com
Over OneLife
De conventionele kijk op levensverzekeringen helemaal omgooien, is de bestaansreden van OneLife. Als specialist ter zake met meer dan 25 jaar ervaring ontwikkelen wij grensoverschrijdende oplossingen op het vlak van financiële planning voor vermogende cliënten in Europa en daarbuiten.
Of het nu om langetermijnsparen, erfenisplanning of gewoon inzicht in een beter beheer
van uw vermogen gaat, wij engageren ons om geavanceerde en innovatieve oplossingen aan te bieden die volledig voldoen aan de regelgeving en zijn aangepast aan ieder individu en zijn veranderende behoeften.
Samen met een sterk netwerk van geselecteerde partners, particuliere banken, family offices en
onafhankelijke financiële adviseurs, biedt ons dynamische team van internationale experts een frisse aanpak die helpt om de behoeften van vermogende cliënten in een veranderende wereld te voorzien en te begrijpen.
OneLife heeft meer dan EUR 5 miljard vermogen in beheer en is eigendom van J.C. Flowers &Co, een van de toonaangevende beleggingsbedrijven van de internationale financiële sector.
https://www.onelife.eu.com/?lang=nl
Logo: