ŠKODA AUTO Kvasiny plant opens multifunctional competence centre
Testing and quality centre, logistics centre, storage areas for pre-series vehicles and event hall in one facility
Production capacity set to rise to more than 300,000 vehicles per year
KVASINY,  Czech Republic, 08-Jun-2018 — /EuropaWire/ — The ŠKODA AUTO Kvasiny plant is one of the world's most advanced automotive plants, and is currently undergoing the most comprehensive modernization and expansion in its history. For an overview of which Kvasiny production sections have been modernized over the past few months, please see the infographic.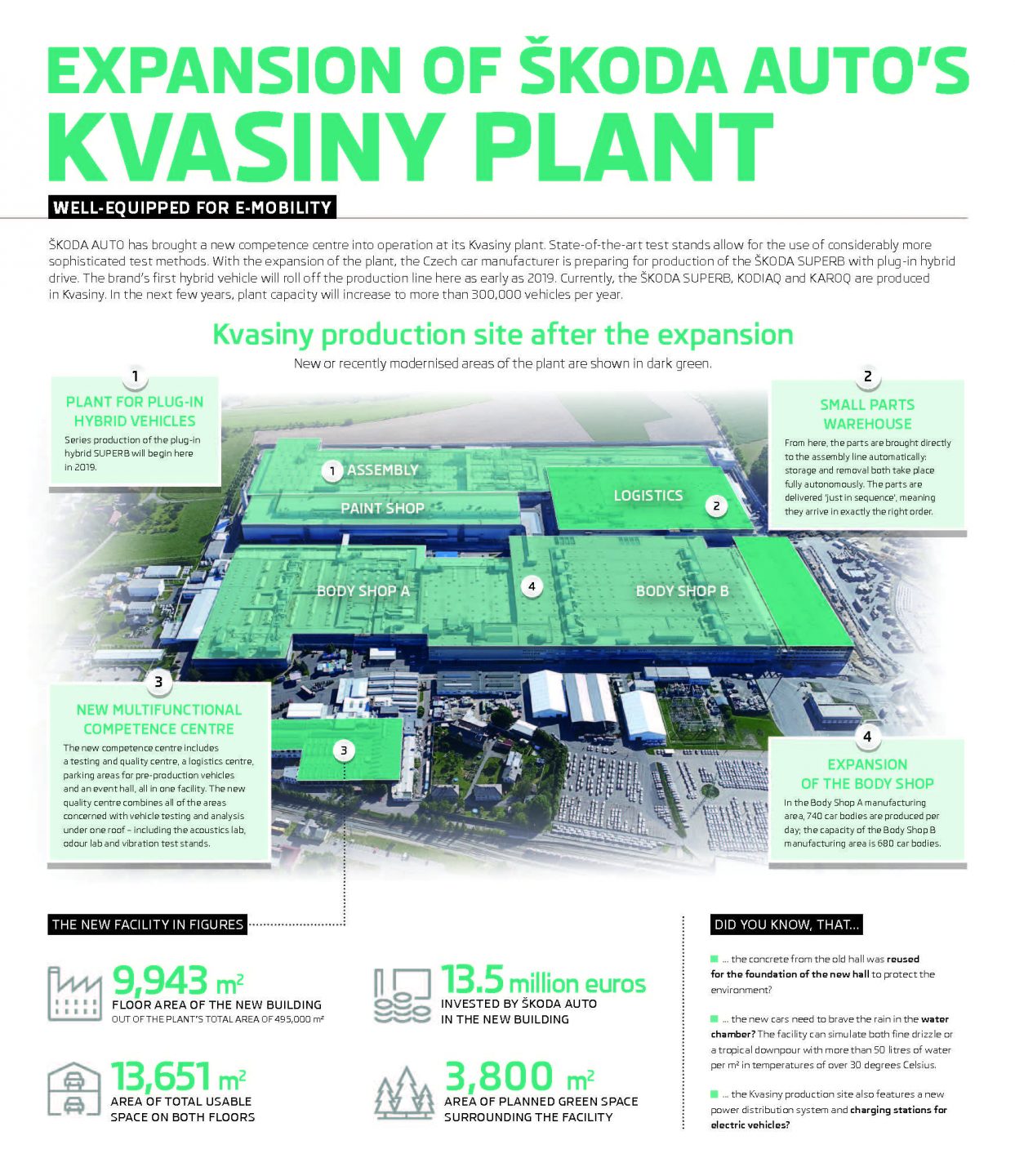 Every day around 1,000 automobiles are produced by more than 8,500 employees, making the company one of the largest employers in the Hradec Králové region. As an important pillar of production, the Kvasiny plant makes a considerable contribution to achieving the production targets defined in ŠKODA's Strategy 2025. In the coming years, the site's annual production volume will increase to more than 300,000 units. To achieve this, ŠKODA AUTO has invested heavily in the site, expanding Kvasiny into a multifunctional competence centre for production.
SOURCE:  ŠKODA AUTO a.s.
MEDIA CONTACT
Jens Katemann
Head of Communications
e: jens.katemann@skoda-auto.cz
t: +420 326 811 880