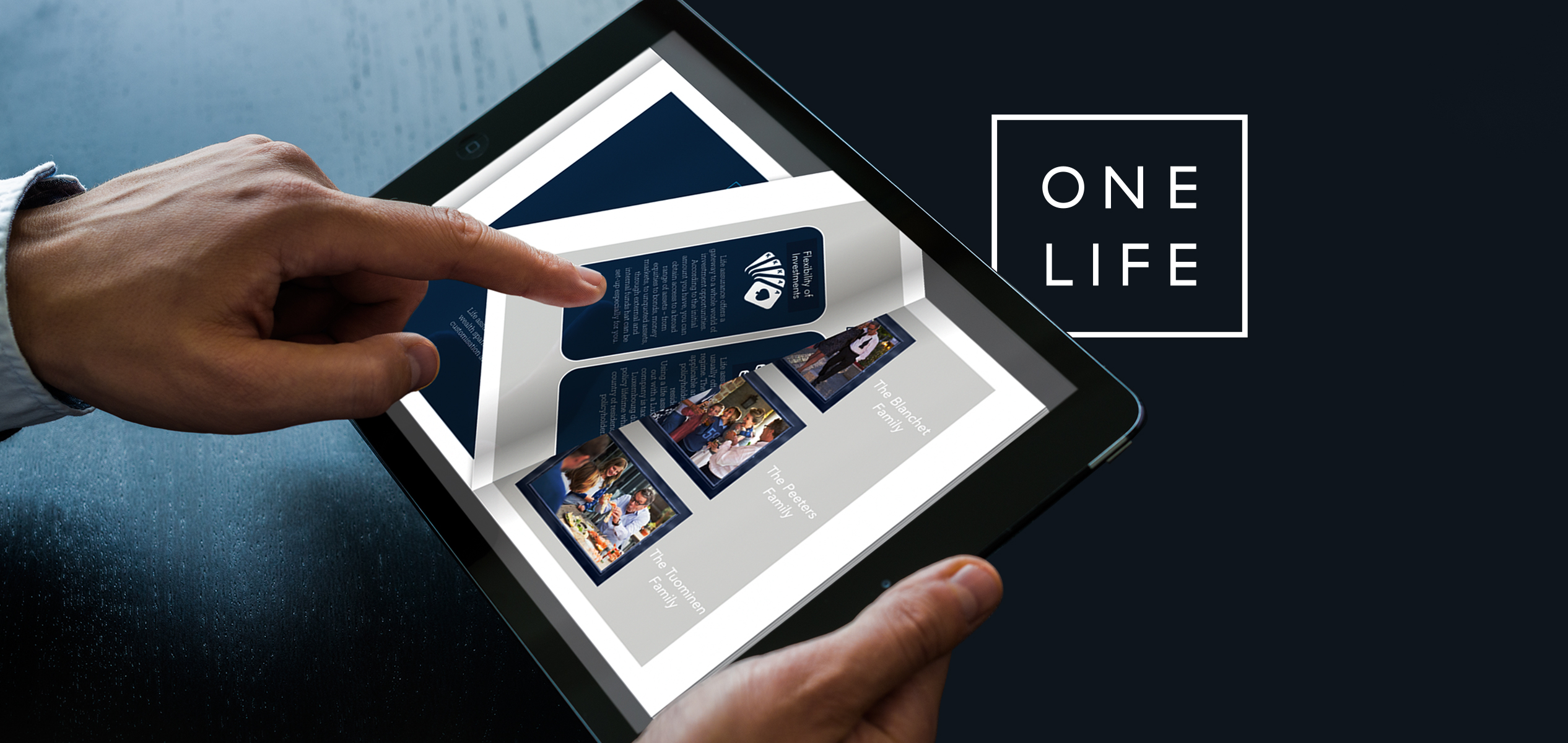 TAX ADVICE AND DIGITAL WEALTH FRONT OF MIND FOR GROWING HNW RELOCATOR SEGMENT
LUXEMBOURG, 15-Nov-2017 — /EuropaWire/ — New research from The OneLife Company reveals that ensuring investments are tax efficient and managing international tax commitments are among the top financial priorities for internationally mobile HNWIs. In spite of this, fewer than 40% of relocators feel that their investments are as tax efficient as they need them to be.
The insight points to the growing urgency for wealth managers to tailor solutions and services to international clients. One in four European HNWIs surveyed has previously moved countries to live or work, with a further 13% intending to relocate for the first time in the future. The appetite for international living is rising further among the millennial segment, with the number of relocators and future relocators under the age of 35 rising to 43% and 20% respectively.
The research, carried out in conjunction with wealth insights firm Scorpio Partnership, considered the views of 770 HNWIs from Belgium, Denmark, Finland, France, Portugal, Spain, Sweden, Switzerland and the United Kingdom. The average wealth of participants was EUR2.76 million.
Responses revealed that 46% of individuals relocating or intending to relocate would expect tax advice to be part of an international wealth management proposition. Notably, 27% would also require life assurance to be included within the product suite, with this figure rising to 39% among those under 35.
Figure 1: Which specific products and services would you EXPECT to be available to you through an international wealth management proposition?
Source: OneLife and Scorpio Partnership, "#Success in #Relocation: The Relocation Journey"
"Younger generations of clients are more likely to relocate and are clearly more cognizant of the range of benefits – such as portability – which life assurance can provide," commented Marc Stevens, Chief Executive Officer at OneLife.
The findings also point to the significance of technology for the relocator segment. Online banking was the top requirement in an international wealth management proposition, with 53% of relocators saying this was necessary to manage wealth.
This was affirmed by the fact that individuals who continued to work with their primary wealth manager following relocation referenced quality of tools as the primary reason to stay with the firm. By contrast, a quarter of individuals changing wealth management provider following relocation cited lack of suitable digital services as a motivator to pursue a different relationship.
ADVICE FROM WEALTH MANAGERS NOTICEABLY ABSENT DURING INTERNATIONAL MOVES
Our findings indicate that international moves are fast becoming the norm. Almost a quarter of HNWIs have already relocated and many of them have caught the bug for an international lifestyle. On average, relocators have moved 2.6 times – rising among millennials (3.2) and entrepreneurs (3.3). A further 26% of HNWIs intend to make an international move in the future.
While an international lifestyle clearly suits some more than others, even those staying at home understand the appeal of an international move. Over 50% of non-relocators consider relocation an opportunity to be exploited. Notably, this is not perceived to be a material opportunity. While a majority of HNWIs believe relocation does not impact wealth creation, the relocators we surveyed were EUR1 million wealthier than those who stayed at home.
Although 'optimistic' was the word most frequently used to describe the feeling towards relocation, HNWIs also express concerns about moving abroad. Specifically, language barriers (38% of respondents), financial management (30%), as well as healthcare and social security (31%) formed some of the key concerns linked to an international move.
Surprisingly robust, professional advice seems notably absent in the process. To alleviate worries, relocators seek guidance from friends, family, and employers when looking to move abroad, rather than wealth advisors, support groups and relocation agencies. In fact, only a quarter of HNWIs looked to their wealth managers for advice during their move – and of those who did, only 8% found this professional advice valuable and helpful.
Figure 2: Before relocating to another country, what were/ are your main concerns? Who did you/ do you intend to seek advice from in relation to those concerns?
Source: OneLife and Scorpio Partnership, "#Success in #Relocation: The Relocation Journey"
ONELIFE'S CROSS-BORDER EXPERTISE HELPS FACILITATE THE RELOCATION JOURNEY FOR EXPATS & THEIR FAMILIES – PRACTICAL TOOLKIT BUILT BY EXPERTS
A new profile of HNWI is therefore emerging, one which is characterised by a desire to break down borders and explore the full world of opportunities. Whilst this is an exciting and often lucrative prospect, its success is dependent on making some important choices before the move. Questions such as: How portable is my wealth as I move cross-border? What are the international tax issues I might face as a result of relocation? And whilst I am abroad, can I easily access my wealth situation digitally to stay up to date?
To help answer these questions and demonstrate the benefits of life assurance in cross-border situations, OneLife's team of wealth experts has put together a practical guide for expats and their families. First, an e-book featuring 6 pragmatic case studies which describe the relocation journey of each of 6 families as they move from one country to another. And, second, a cross-border checklist containing the 14 essential questions to ask before embarking on the relocation journey.
As Marc Stevens says: "As an industry, we cannot afford to be one-dimensional in the way we perceive our clients. With relocation a rising priority for Europe's wealthiest individuals, we must anticipate their requirements by adding value through know-how and expertise to support their international aspirations."
>> The key findings of the research are available on: https://www.onelife.eu.com/downloads/success-relocation-key-findings/
>> The e-book can be downloaded on: https://www.onelife.eu.com/downloads/success-relocation-e-book/
>> The checklist is available on: https://www.onelife.eu.com/downloads/success-relocation-checklist/
For more information please contact:
Michele Nerantzis
Marketing Communication Manager
OneLife
T: +352 45 67 30 4316
E: michele.nerantzis@onelife.eu.com
Vinciane Derulle
Senior Marketing Communication Officer
OneLife
T: +352 45 67 30 4988
E: vinciane.derulle@onelife.eu.com
Notes
In total, 770 individuals took part in this research study on relocation. The average level of wealth among these individuals was EUR2.76 million.
The respondents were from the UK, France, Belgium, Denmark, Portugal, Spain, Switzerland, Finland and Sweden.
The research was conducted using an online survey. Participants were identified using profiling techniques to determine their likelihood of qualifying as HNWIs. They were contacted directly by email.
The research was conducted by Scorpio Partnership in collaboration with OneLife.
About OneLife
OneLife exists to overturn conventional attitudes to life assurance. As a specialist in this area with over 25 years' experience, we develop cross-border financial planning solutions for Ultra High Net Worth, High Net Worth, and High Affluent clients across Europe and beyond.
Whether it's a question of long-term savings, inheritance planning, or simply understanding how to better manage your wealth, we are dedicated to providing sophisticated, compliant and innovative solutions that are crafted to suit each individual and their evolving needs.
Together with a solid network of select partners — including private banks, family offices and independent financial advisors — our dynamic team of international experts offer a fresh approach that helps understand and anticipate the needs of wealthy clients in a world of change.
With €5bn in assets under management, OneLife is owned by J.C. Flowers & Co — one of the leading investment firms in the international finance industry.
About Scorpio Partnership
Scorpio Partnership is a pioneer in the art of translating the complex needs of wealthy clients into practical, innovative and profitable solutions to target these customers. This award-winning firm has developed client insight from thousands of millionaires and billionaires around the world. With this knowledge, the firm has implemented strategic research, practical consulting and business innovation projects in over 35 countries.