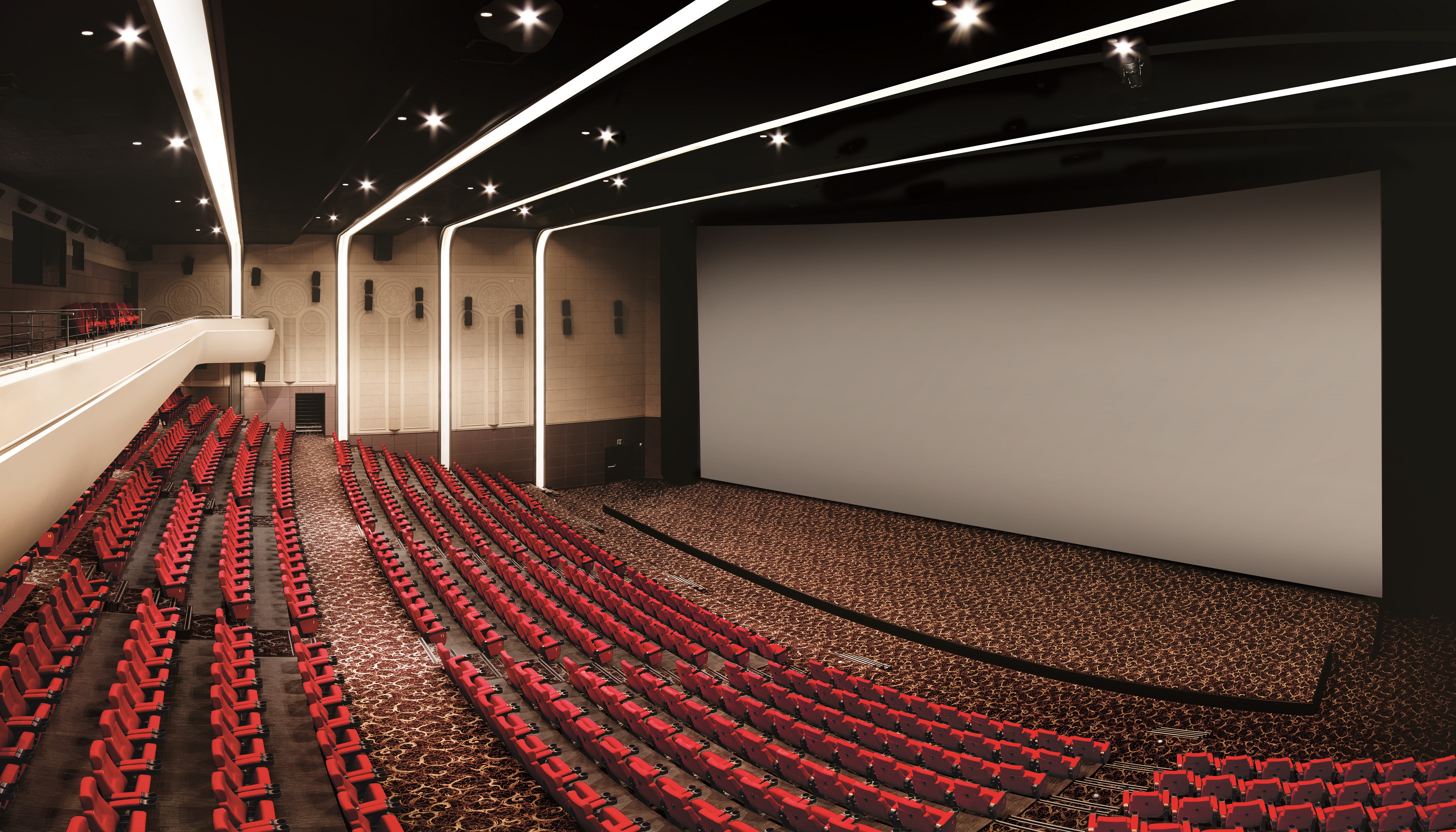 Seoul, South Korea, 29-Mar-2017 — /EuropaWire/ — Digital cinema leader Barco is proud to announce the installation of two flagship laser projectors at Lotte World Tower in Seoul, South Korea. Barco's DP4K-60L projectors will illuminate the 34-meter wide screen in Lotte Cinema's Super Plex G theater, the largest screen on the planet. By choosing the world's brightest cinema projector for the world's biggest cinema screen, Lotte Cinema further strengthens its position as the most renowned and forward-thinking cinema exhibitor in Korea, Vietnam and China.
The story of Lotte Cinema is filled with superlatives. With over 900 screens in three countries, Lotte Cinema is one of the fastest-growing cinema exhibitors in the APAC region. In Korea, the company – a subsidiary of premium department store Lotte Shopping – operates 105 sites. Its most prominent multiplex — the largest in Asia, in fact — features a total of 21 screens and seats 4,615 people. It is located in Lotte World Tower, the tallest building in South Korea, and will open at the beginning of April.
Laser tech puts the 'super' in Super Plex
One of the main attractions in Lotte World Tower will undoubtedly be the Super Plex G theater, which seats 622 spectators and features the world's biggest cinema screen. It is part of Lotte's Super Plex brand of premium auditoriums, which includes an ultra-wide screen, immersive 3D audio and extra-bright 3D imaging with a 2.4-gain screen.
To illuminate the screen, Lotte started operation with four non-Barco xenon projectors since 2014. In 2015, however, the company discovered Barco's flagship laser projectors at the CinemaCon trade fair in Las Vegas(US). After thorough testing, Lotte was convinced by the technology's combination of exceptional image quality, simplified operations and reduced operating expenses. Since then, the exhibitor has installed a total of four DP4K-60L and one DP4K-45L at its Super Plex theaters.
The best choice for premium auditoriums
Lotte Cinema had already installed four xenon projectors at its top-notch Super Plex G theater. Convinced as they were about the benefits of flagship laser, they decided to replace those units with two Barco DP4K-60L projectors before the grand re-opening. "When you take the advantages of Barco flagship laser projection into account, the decision is very logical," says by Lotte Cinema. "First of all, the image quality is unbeatable, so we're not just offering our visitors the biggest screen but the sharpest and brightest images as well. Secondly, the DP4K-60L can easily be upgraded to HDR, which makes it the most future-proof projector available. And last but not least, when you look at the total cost of ownership, flagship laser's ease-of-use and low maintenance make it a no-brainer for premium auditoriums."
Stijn Henderickx, VP Cinema at Barco: "In 2015, Lotte Cinema made the switch to flagship laser after extensive testing – a strategic technology choice that perfectly complemented Lotte's upscale cinema concept. Today, we are honored to see their commitment to premium cinema experiences and flagship laser projection extend itself to their most ambitious auditorium, the Super Plex G. We truly believe that there could be no better match for two companies as passionate about cinema as Lotte Cinema and Barco."
About Lotte Cinema
Based in Seoul, Republic of Korea, Lotte Cinema operates around 900 screens in Republic of Korea, Vietnam and China. As a part of Lotte Shopping, a premium department store, Lotte Cinema has been making movie memories in Korea for over 15 years. Lotte launched the world's first train cinema – KTX Cinema – and, in Jul 3, 2014, achieved a Guinness World Record for the largest screen in the world; a Super Plex G of 34 m by 13.8 m.
About Barco
Barco, a global technology company, designs and develops networked visualization products for the Entertainment, Enterprise and Healthcare markets. Barco has its own facilities for Sales & Marketing, Customer Support, R&D and Manufacturing in Europe, North America and APAC. Barco (NYSE Euronext Brussels: BAR) is active in more than 90 countries with 3,500 employees worldwide. Barco posted sales of 1.102 billion euro in 2016.
SOURCE: Barco
For more information, please contact
Alison Maxson
Press & PR contact Americas
Barco nv
Telephone +1 678 542 3999
alison.maxson@barco.com
Vickie Yueh
Press & PR contact APAC & GRC
Barco nv
Telephone +886 2 8771 0228
vickie.yueh@barco.com
Stephanie Vlegels
Press & PR contact EMEA
Barco nv
Telephone +32 56 36 81 66
stephanie.vlegels@barco.com