(PRESS RELEASE) GARDABAER, Iceland, 31-Jan-2022 — /EuropaWire/ — Marel (ICE: MAREL), an Iceland based multinational food processing company, has announced that Curio, in which Marel owns a 50% stake, unveiled expanded fish processing capabilities of its dynamic Curio Filleting Platform to ensure flexibility in handling current and future fish filleting needs.
Market circumstances change, consumer demand shifts, and the Curio Filleting Platform is the long-term investment you can rely on to safeguard your current and future fish processing needs, thanks to its wide range of filleting capabilities.
Since its founding in 2008, Curio has specialized in innovative heading, filleting and skinning solutions for the fish industry. Among their lineup of innovative primary fish processing solutions is the Curio Filleting Platform—an incredibly dynamic filleting system that delivers a high and consistent yield, and offers never before seen flexibility for utilization.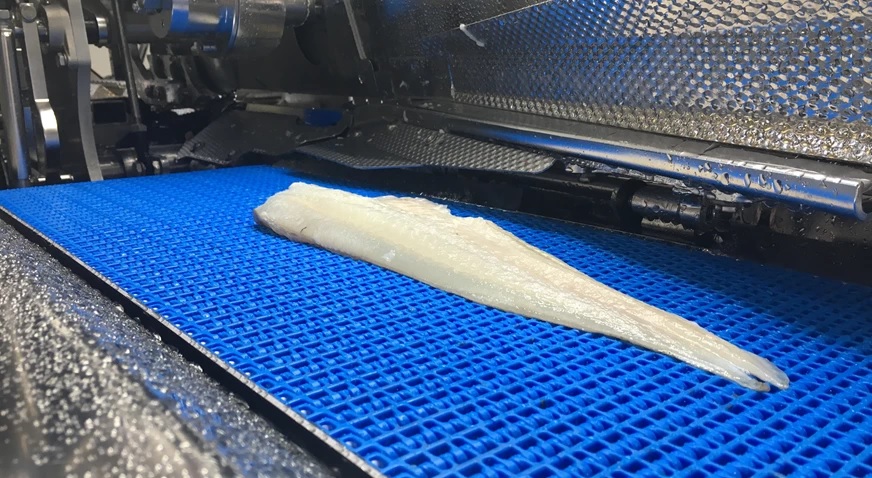 Securing your current and future filleting needs
The Curio Filleting Platform has the unique capability of processing a wide variety of fish species and sizes ranging from 400g to 18kg. Based around a single design concept, it was carefully designed and subsequently produced with a clear focus on ease of adjustment, cleaning and maintenance, resulting in a low cost of ownership.
Its simple and robust design fits easily onto fishing vessels as well as in fish processing lines onshore. A Curio Filleting Platform was installed onboard Royal Greenland's Sisimiut trawler over two years ago, mainly running cod but also saithe and haddock. Trondur Trondesen, Maintenance Chief, has said of the C-2011: "I have been working with filleting machines for over 30 years, and this machine is fantastic!"
With four standard frame models and two extended frame models sharing 95% of the same components, you can count on the Curio Filleting Platform to easily grow and adapt with your business. The conversion kits allow you to expand your machine's size range capabilities ensuring your investment will continue to be productive in the future.
Partners in innovation
With headquarters in the heart of Iceland's fishing industry, Curio has provided customers across Europe with innovative primary processing solutions since it was founded. Marel joined forces with Curio in 2019 by acquiring a 50% stake in the Icelandic company and became a full-line provider for the whitefish industry.
To learn more about the Curio Filleting Platform, visit our product page.
SOURCE: Marel