Knowing what to feed your child to keep them healthy is only half the battle.
(PRESS RELEASE) LEICESTERSHIRE, UK, 03-Jan-2019 — /EuropaWire/ — As any parent knows, there is no guarantee that just because something is in front of them it will get eaten.
So, as part of the 2018/19 Christmas and New Year campaign, we've collated all the latest research carried out by Loughborough University which is related to child nutrition in a bid to help you get the best out of your youngsters' diets.
Click on the links below to get more information about each of the topics:
How to prepare a perfectly nutritious primary school packed lunch for your kids
Loughborough University's Dr Clare Holley, an expert in healthy eating behaviour in young children, has assembled the ingredients and amounts needed to give youngsters the correct amount of nutrition for their packed lunches.
How to make your child less picky at mealtimes
Fussy eating youngsters could be encouraged to be less fastidious by sharing mealtimes with their parents, a new study has revealed.
Children who are choosy over what they eat should also eat their breakfast, lunch and dinner without toys or television distracting them, and they should be given some level of choice over what they eat as well as how much.
Screen time linked to unhealthy eating behaviour in children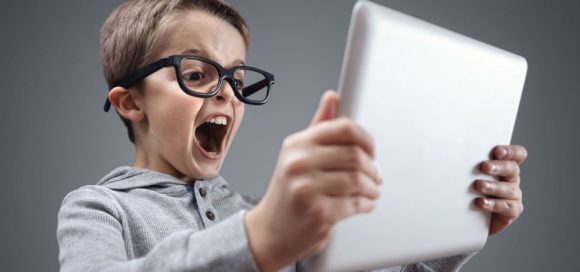 Excessive screen time has been linked to unhealthy eating behaviour in schoolchildren.
More than 95% of 11 and 12-years-old who took part in a Loughborough University study reported unhealthy behaviour related to low fruit and vegetable intake, high-fat snacking or too much screen time.
Two-thirds of youngsters who completed questionnaires admitted to at least two of the detrimental health issues, while a third confirmed they participated in all three (low fruit and vegetable intake, high-fat snack intake and high screen-time).
Three effective methods for encouraging your kids to eat their vegetables
This is the advice of researchers at Loughborough University who found that 'repeated exposure' to vegetables at snack and mealtimes worked when trying to improve a child's diet.
The study, which reviewed a number of previously proposed methods for increasing the number of vegetables children eat, recommended the three most effective approaches for parents to take.
ENDS
Notes for editors
Loughborough University is equipped with a live in-house broadcast unit via the Globelynx network. To arrange an interview with one of our experts please contact the press office on 01509 223491. Bookings can be made online via www.globelynx.com
Loughborough is one of the country's leading universities, with an international reputation for research that matters, excellence in teaching, strong links with industry, and unrivalled achievement in sport and its underpinning academic disciplines.
It has been awarded five stars in the independent QS Stars university rating scheme, named the best university in the world to study sports-related subjects in the 2017 QS World University Rankings and top in the country for its student experience in the 2016 THE Student Experience Survey.
Loughborough is in the top 10 of every national league table, being ranked 6th in the Guardian University League Table 2018, 7th in the Times and Sunday Times Good University Guide 2018 and 10th in The UK Complete University Guide 2018. It was also named Sports University of the Year by The Times and Sunday Times Good University Guide 2017.
Loughborough is consistently ranked in the top twenty of UK universities in the Times Higher Education's 'table of tables' and is in the top 10 in England for research intensity. In recognition of its contribution to the sector, Loughborough has been awarded seven Queen's Anniversary Prizes.
The Loughborough University London campus is based on the Queen Elizabeth Olympic Park and offers postgraduate and executive-level education, as well as research and enterprise opportunities. It is home to influential thought leaders, pioneering researchers and creative innovators who provide students with the highest quality of teaching and the very latest in modern thinking.
SOURCE: Loughborough University
MEDIA CONTACT
Peter Warzynski
Press officer
Telephone:01509 223491
Email:Send email