Take advantage of apps that integrate social media services, streaming tools, voice chat, and much more directly into the game
Frankfurt am Main, 4-6-2015 — /EuropaWire/ — Warface players now have a huge range of easy-to-use apps at their fingertips thanks to the game's newly-announced compatibility with customizable overlay platform, Overwolf.
Overwolf empowers its users to add a rich inventory of apps to PC games, simplifying the process of everything from capturing gameplay videos and streaming, to using popular social media tools and voice chat services—all without having to leave a play session.
With an ever-expanding list of apps developed by gamers, for gamers, Overwolf makes it straightforward for Warface players to share their experiences and stay connected with friends whether they are in the game or not.
Uri Marchand, CEO of Overwolf, said; "Warface has been on our radar since 2011. The game exemplifies the consistently high quality of content and technology we as gamers have come to associate with the Crytek name. The game recently received a substantial update and expansion, making this the perfect time to bring this amazing FPS to our community."
To download Overwolf for free and take advantage of all the added functionality it offers for Warface players, visit www.overwolf.com.
About Overwolf
Overwolf is reinventing user generated content in the hardcore gaming space. Its active ecosystem of gamers and developers is continuously creating Overwolf apps using the Overwolf SDK, to enhance game experiences across more than 700 games. With more than 10 million players and 250 Overwolf apps focused on eSports, video, tools and social communication – Overwolf is positioned as a leading platform in the space.
About Warface
Warface is a team-based shooter loaded with cooperative and competitive action, stacks of game modes and a wealth of weapons for players to get their hands on. Gamers can choose to play as Riflemen, Medics, Snipers or Engineers as they work together and attempt to uproot the Blackwood military faction in Co-op play, or choose their side and lock horns with fellow players in PVP battles. Download the game from www.warface.com or via Steam today—completely for free.
Press related inquiries
press
crytek.com
###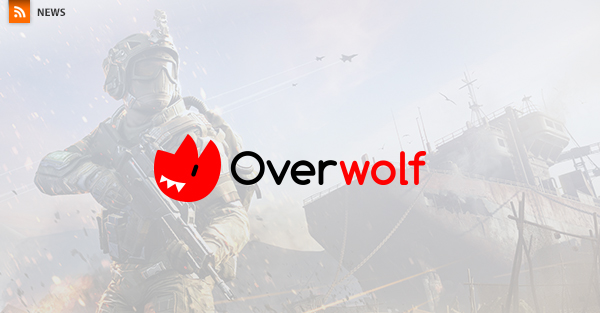 CRYTEK: Huge range of apps for Warface players thanks to the game's newly-announced compatibility with customizable overlay platform, Overwolf