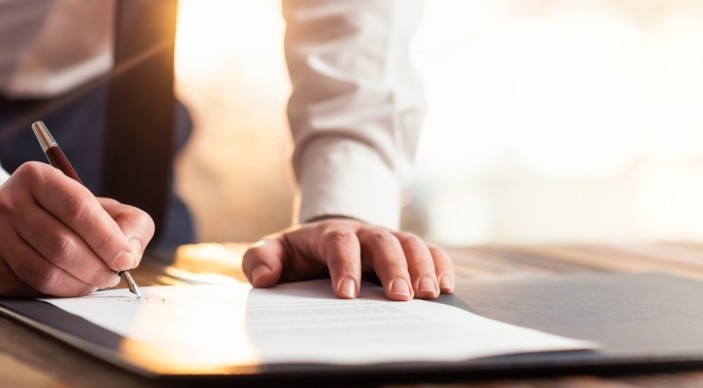 (PRESS RELEASE) MONTROUGE, France, 21-Apr-2022 — /EuropaWire/ — Crédit Agricole CIB, the corporate and investment banking arm of Credit Agricole Group, the 12th largest banking group worldwide, and CACEIS, the asset servicing banking group of Crédit Agricole and Santander, have announced they will arrange EUR 180 million equity bridge financing for Antin Infrastructure Partners' first NextGen infrastructure fund. Antin Infrastructure Partners (Antin) is an independent private equity firm focused on infrastructure investment and their NextGen fund will focus on next-generation infrastructure. CACEIS has acted as the fund's depositary while Crédit Agricole CIB acted as arrangers and lenders of the EUR 180 million facility. This joint initiative is part of Crédit Agricole group's Social Project, in particular its commitment to support its customers in promoting the achievement of carbon neutrality by 2050.
NextGen is a new investment strategy launched by Antin to invest in tomorrow's infrastructure today, with a particular focus on sectors delivering strong environmental and societal impact and high growth potential. These include energy transition, green mobility, social infrastructure, and digital transition, as well as others segments with high growth potential and a strong environmental and societal impact. Antin has assembled a dedicated team of seasoned professionals to ensure the success of this initiative.
CACEIS and Crédit Agricole CIB, key players in private equity, are working together to support their clients' ecological transition. Both Crédit Agricole Group entities have developed expertise in funds like Antin NextGen that fall under Article 81 of the European Sustainable Finance Disclosure Regulation. Their involvement ahead of the final closing, demonstrates their ability to support clients throughout every step of the fundraising process.
1 Article 8 funds promote environmental and/or social characteristics as part of an overall investment strategy.
CACEIS is the asset servicing banking group of Crédit Agricole and Santander dedicated to asset managers, insurance companies, pension funds, banks, private equity and real estate funds, brokers and corporate clients. Through offices across Europe, North and South America, and Asia, CACEIS offers a broad range of services covering execution, clearing, forex, securities lending, custody, depositary and fund administration, fund distribution support, middle office outsourcing and issuer services. With assets under custody of €4.6 trillion and assets under administration of €2.4 trillion, CACEIS is a European leader in asset servicing and one of the major players worldwide (figures as of 31 December 2021).
About Crédit Agricole Corporate and Investment Bank (Crédit Agricole CIB)
Crédit Agricole CIB is the corporate and investment banking arm of Credit Agricole Group, the 12th largest banking group worldwide in terms of tier 1 capital (The Banker, July 2021). Nearly 8,600 employees across Europe, the Americas, Asia-Pacific, the Middle East and Africa support the Bank's clients, meeting their financial needs throughout the world. Crédit Agricole CIB offers its large corporate and institutional clients a range of products and services in capital markets activities, investment banking, structured finance, commercial banking and international trade. The Bank is a pioneer in the area of climate finance, and is currently a market leader in this segment with a complete offer for all its clients.
For many years Crédit Agricole CIB has been committed to sustainable development. The Bank was the first French bank to sign the Equator Principles in 2003. It has also been a pioneer in Green Bond markets with the arrangement of public transactions from 2012 for a wide array of issuers (supranational banks, corporates, local authorities, banks) and was one of the co-drafter of Green Bond Principles and of the Social Bond Guidance. Relying on the expertise of a dedicated sustainable banking team and on the strong support of all bankers, Crédit Agricole CIB is one of the most active banks in the Green bonds market.
For more information, please visit www.ca-cib.com
Media contacts:
MARYSE DOURNES
+ 33 1 41 89 89 38
maryse.dournes@ca-cib.com
SANDRA CLAEYS
+33.1.41.89.16.54
+33.6.11.91.11.67
sandra.claeys@ca-cib.com
SOURCE: Crédit Agricole