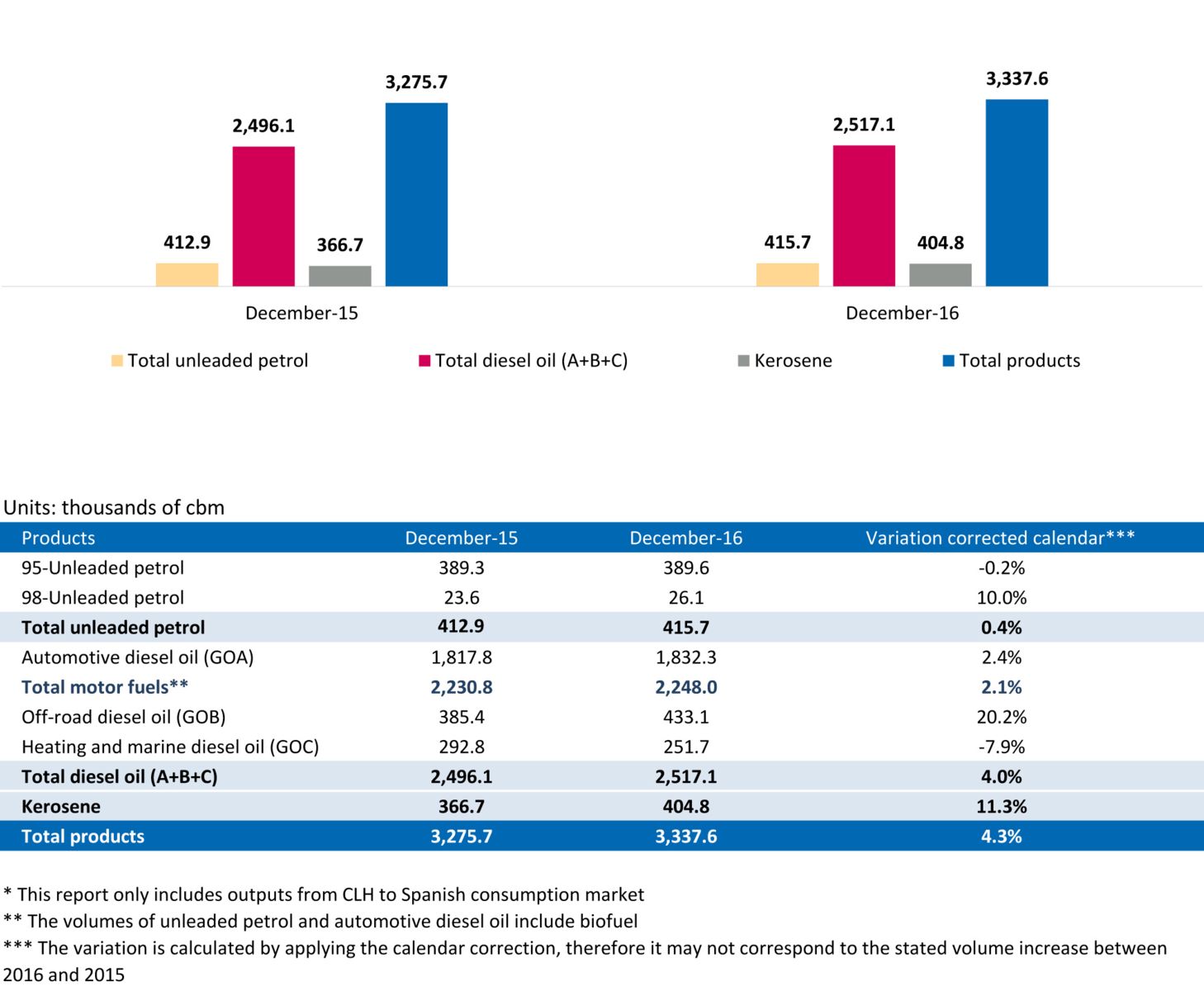 MADRID, 06-Jan-2017 — /EuropaWire/ — During December, deliveries of oil products from CLH Group facilities to the Spanish market exceeded 3.3 million cubic metres, 4.3% more than in the same period of the previous year after correction of the seasonal effect.
Analysed by product type, deliveries of gasolines increased by 0.4% and automotive diesel experienced a growth of 2.4%. Deliveries of automotive fuels as a whole increased by 2.1% and exceeded 2.2 million cubic metres.
Regarding the total for diesel fuels (automotive + off road + heating oil), deliveries amounted to about 2.5 million cubic metres, 4.0% more than in the same period of 2015.
Lastly, deliveries of kerosenes almost reached 405,000 cubic metres, representing an increase of 11.3% compared with December of last year.
This information is included in the preview of oil product output to the Spanish market, which the CLH Group publishes on its website.
SOURCE: CLH
Communication and Institutional Relations Management
Pedro Martínez López
Director of Communication and Institutional Relations
María Soledad Urbina Torrent
Press Office Manager
María del Carmen Arroyo González
Internal Communication Manager
If you are a journalist and need information about CLH's activity, you can contact us by telephoning +34 91 774 60 00 or by writing to the e-mail address infoclh@clh.es