(PRESS RELEASE) HELSINKI, 7-Sep-2022 — /EuropaWire/ — Cargotec Corporation (HEL: CGCBV), a Finnish company that makes cargo-handling machinery for ships, ports, terminals and local distribution, has announced that its subsidiary Hiab, a leading provider of smart and sustainable load handling solutions, has brought its famous truck mounted loader cranes to the railway industry by launching a new advanced HIAB railway loader crane range with the advanced SPACEevo control system. Designed to comply with the complex railway regulations and demanding requirements, the new RAIL series offer customers a range of equipment to maintain the railway infrastructure network. The model HIAB iX.122 RAIL will be on display by Hiab at IAA, pavilion P35, in Hannover, Germany, 20 – 25 September, 2022, considered the world's most important exhibition for the future of the commercial vehicle industry.
The new range will help railway infrastructure companies with all lifting jobs from service maintenance, all the way to heavy lifting recovery operations, and provide rail wagon makers with a much greater choice of cranes. The cranes' SPACEevo control system combines the highest level of safety with precise and rapid movements, even for the most delicate operations.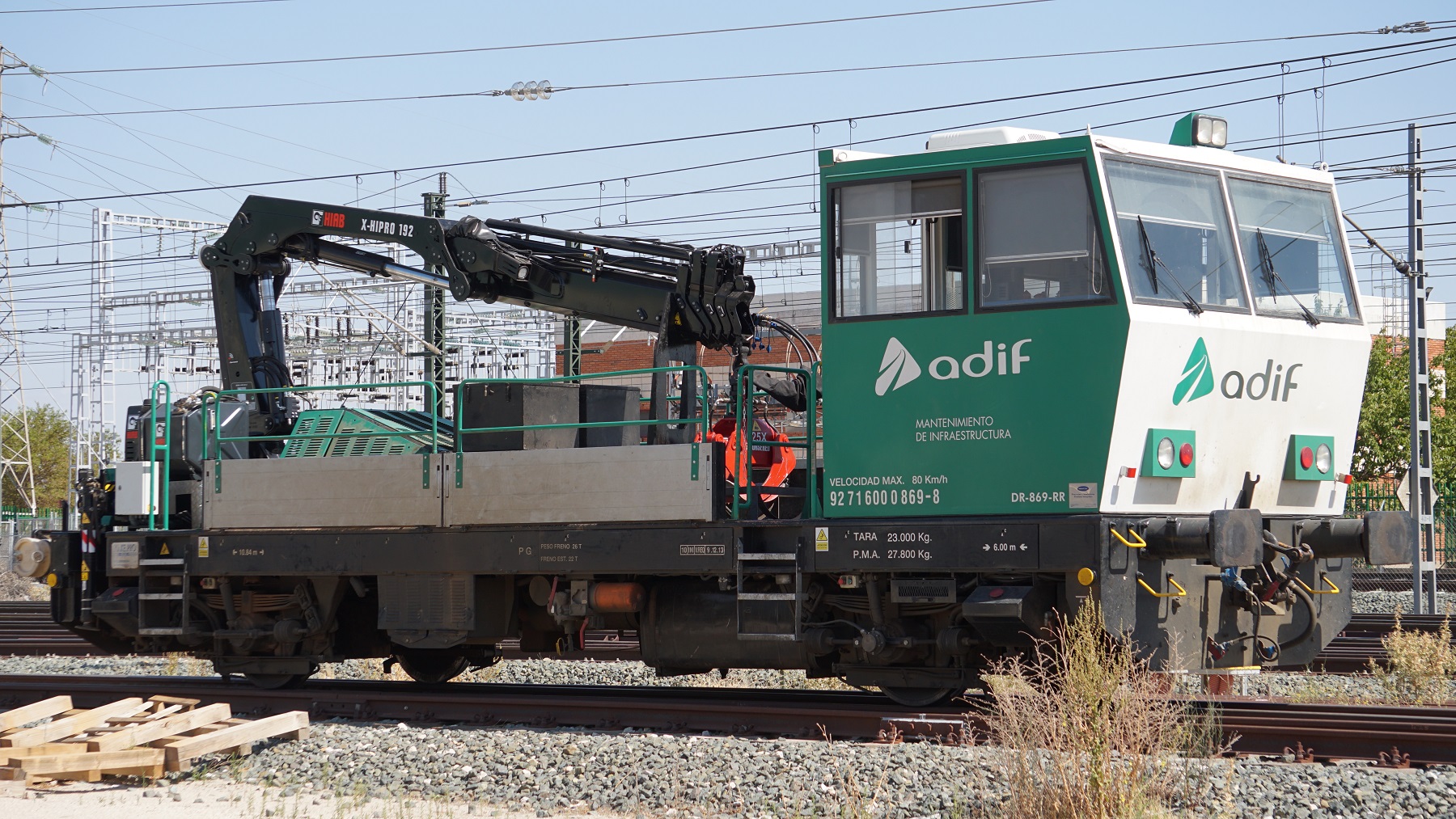 "Using our experience of on-road load handling, we can now offer the same reliability, advanced features and safety that our truck mounted loader cranes are famous for to the railway industry. Our new, extensive offering provides railway customers with a greater choice and the possibility to select the best solution for them," says Marcel Boxem, Director, Global Product Management, Loader Cranes Heavy & Super Heavy, Hiab.
Hiab's new railway loader crane models range from smaller units designed for track maintenance and repair like mowing, utility and grab, all the way up to upcoming future super heavy models for the heaviest lifting challenges:
HIAB iX.122 RAIL
HIAB iX.142 RAIL
HIAB iX.162 RAIL
HIAB iX.192 RAIL
HIAB iX.232 RAIL
HIAB iX.262 RAIL
HIAB iX.302 RAIL
HIAB iX.2758 RAIL
The demanding railway regulations and standards have been an integral part of its development from the very beginning. The SPACEevo control system allows the RAIL series to have the highest levels of safety when operating in railway and railtrack environments.
The railway cranes can be compliant with the following standards, subject to customer demands: EN15476, EN14033, EN 50128 and EN 13849. Options such as earth bonding, adjacent track and height limitations are just a few customisation features available.
Media contact:
Marcel Boxem, Director, Global Product Management, Loader Cranes Heavy & Super Heavy, Hiab, m: +31 651666009, marcel.boxem@hiab.com
Thijmen Bakker, Global Product Manager, Special Products, Loader Cranes Heavy & Super Heavy, Hiab, m: +31 615556831, thijmen.bakker@hiab.com
Nils Gjerstad, Senior Communication Manager, Hiab, m: +46 706 005 288, nils.gjerstad@hiab.com
About Hiab
Hiab is a leading provider of smart and sustainable load handling solutions. We are committed to delivering the best customer experience every day with the most engaged people and partners. Hiab's premium equipment includes HIAB, EFFER and ARGOS loader cranes, MOFFETT and PRINCETON truck mounted forklifts, LOGLIFT forestry cranes, JONSERED recycling cranes, MULTILIFT skiploaders and hooklifts, GALFAB roll-off cable hoists, and tail lifts under the ZEPRO, DEL and WALTCO brands. As the industry pioneer, Hiab continues to make load handling smarter, safer and more sustainable to build a better tomorrow. www.hiab.com
Hiab is part of Cargotec Corporation. Cargotec (Nasdaq Helsinki: CGCBV) sales in 2021 totalled approximately EUR 3.3 billion and it employs around 11,500 people. www.cargotec.com
SOURCE: CARGOTEC CORPORATION