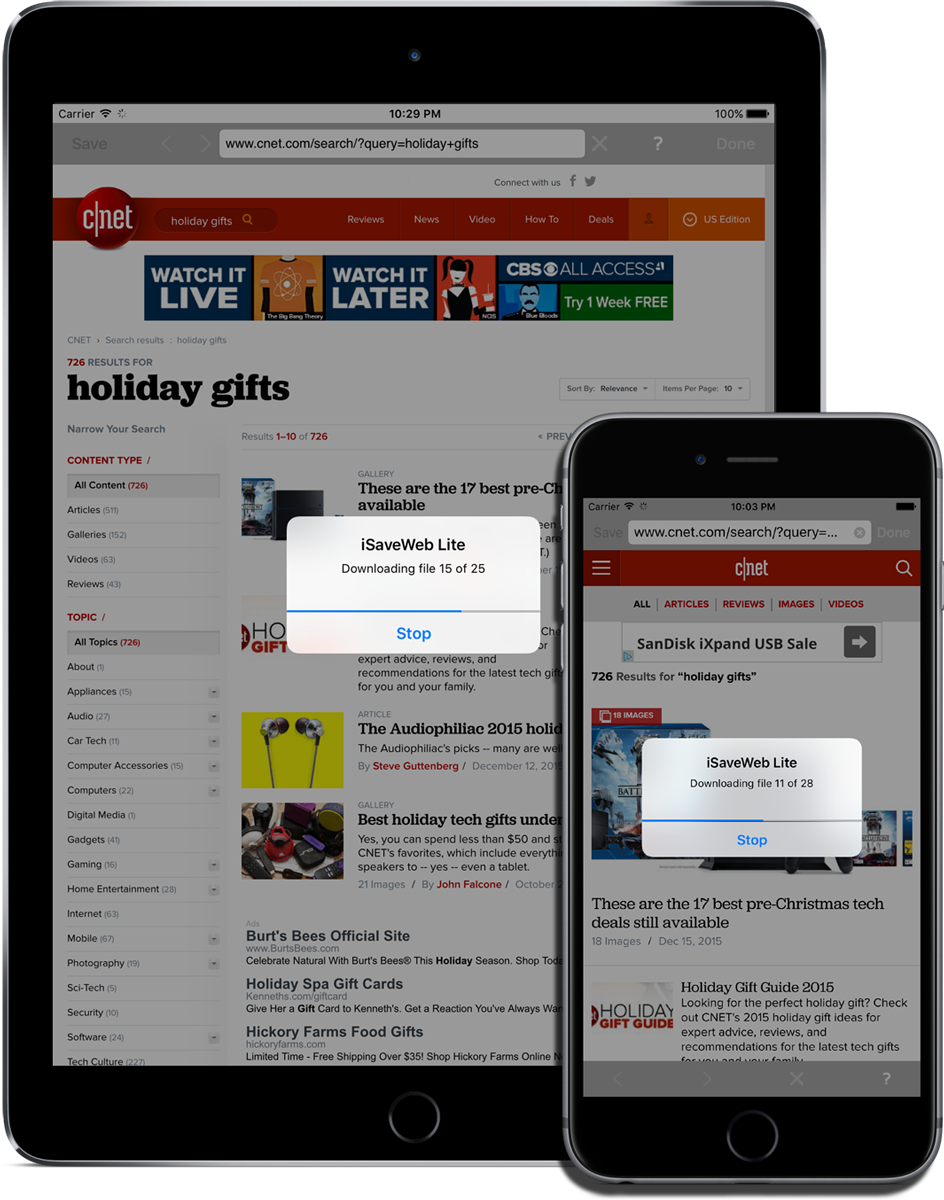 Feel Internet in your hands
Dublin, OH, U.S.A., 09-Feb-2017 — /EuropaWire/ — MaximumSoft Corp. today released new version of its popular app iSaveWeb Lite – free website download tool for iOS devices.
iSaveWeb Lite saves websites pages directly to iPhone, iPad and iPod touch. The app gives instant access to stored web pages anytime, anywhere, no Internet connection is needed. With iSaveWeb Lite there is no need to bookmark favorite pages anymore, just save them to your device and view them offline.
Saved pages can be sorted by Date, Domain name, or Title. The information is stored directly on the device. Pages can be saved either from iSaveWeb Lite browser, or directly from Safari browser (when using Safari Share menu, or special bookmark).
Use iSaveWeb Lite to store favorite web sites, online books, news, pictures, study materials – everything that can be seen in Safari browser.
iSaveWeb Lite is available in 6 languages: English, Dutch, French, German, Russian and Spanish.
This free app can be downloaded from the iTunes App Store.
Android version will be available in Google Play Store in March 2017.
About MaximumSoft Corp.
MaximumSoft Corp., the developer of several award-winning products, including WebCopier and Forms-2-Go, is Software Development Company headquartered in Dublin, Ohio, U.S.A.
Facebook: facebook.com/maximumsoftcorp
Twitter: @maximumsoft
Media contacts:
MaximumSoft Corp.
press@maximumsoft.com
http://www.maximumsoft.com
###
SOURCE: MaximumSoft Corp.