(PRESS RELEASE) YINCHUAN, China, 30-Jul-2019 — /EuropaWire/ — De 18e Tour of Qinghai Lake (TDQL) had zijn finish in de hoofdstad van de autonome regio Ningxia Hui na 1.851 km felle concurrentie over 13 etappes in drie westelijke provincies in de afgelopen 14 dagen. Op zaterdag werd Robinson Chalapud Gomez van het Colombiaanse team Medellin tot kampioen gekroond tijdens de slotceremonie. Het markeerde ook de 'coming-of-age' van de race zelf.
Toen de TDQL in 2002 werd gelanceerd, ontbrak het aan de juiste ondersteunende materieel en infrastructuur. Vandaag heeft de jaarlijkse race zich ontwikkeld tot een internationaal erkende professionele wielerrace, gesanctioneerd door de International Cycling Union (UCI) als een van zijn beste Aziatische races. De TDQL is wereldwijd bekend geworden als de 'Race in the Sky' vanwege de unieke ervaring en de uitdagingen van het racen op hoogtes van meer dan 3 km.
Toen de race 18 jaar geleden werd gelanceerd, wezen veel wielerteams de uitnodiging om deel te nemen af. Dit jaar werden 22 teams geselecteerd uit de vele andere die zich inschreven, met in totaal 150 professionele wielrenners uit de hele wereld.
In het eerste decennium was de TDQL-route beperkt tot Qinghai. Sinds 2013 strekt het zich uit tot Gansu en Ningxia, wat nieuwe uitdagingen en spanning voor renners toevoegt en meer wielerliefhebbers en sportfans langs de routes aantrekt.
De uitbreiding "maakt de tour extra uitdagend, maar dat is precies de reden waarom renners zo graag de tour willen uitrijden om zich te bewijzen", zei Tom Van Damme, voorzitter van de Professional Cycling Council van de UCI.
Vandaag is de TDQL meer geworden dan alleen een wielerwedstrijd. Voor internationale deelnemers is het een etalage van het adembenemende landschap, het rijke erfgoed en de overvloedige toeristische bronnen van West-China. De race biedt ook een opening om vriendschappen op te bouwen en voor een beter begrip van de Chinese cultuur.
Dit jaar leidde de TDQL de renners langs een nieuwe, opnieuw ontworpen route. Naast het cirkelen rond het Qinghai-meer en het passeren van verschillende graslandgebieden, woestijn en de Danxia-landvorm, omvatte de race voor het eerst ook het Caka Salt Lake-gebied dat bekend staat als de 'Mirror of the Sky'.
Van meet af aan heeft de TDQL de milieu-impact als een topprioriteit beschouwd. Het heeft zich gecommitteerd aan het neerzetten van een race op basis van 'Groen, Beschaving en Harmonie' dat een eeuw lang mee kan, waarbij de wereld wordt betrokken door een geest van atletiek en duurzaamheid.
Media contacten:
Wei Wang
Xinhuanet Europe
wangwei@xinhuaeurope.com
Video:
Afbeeldingen: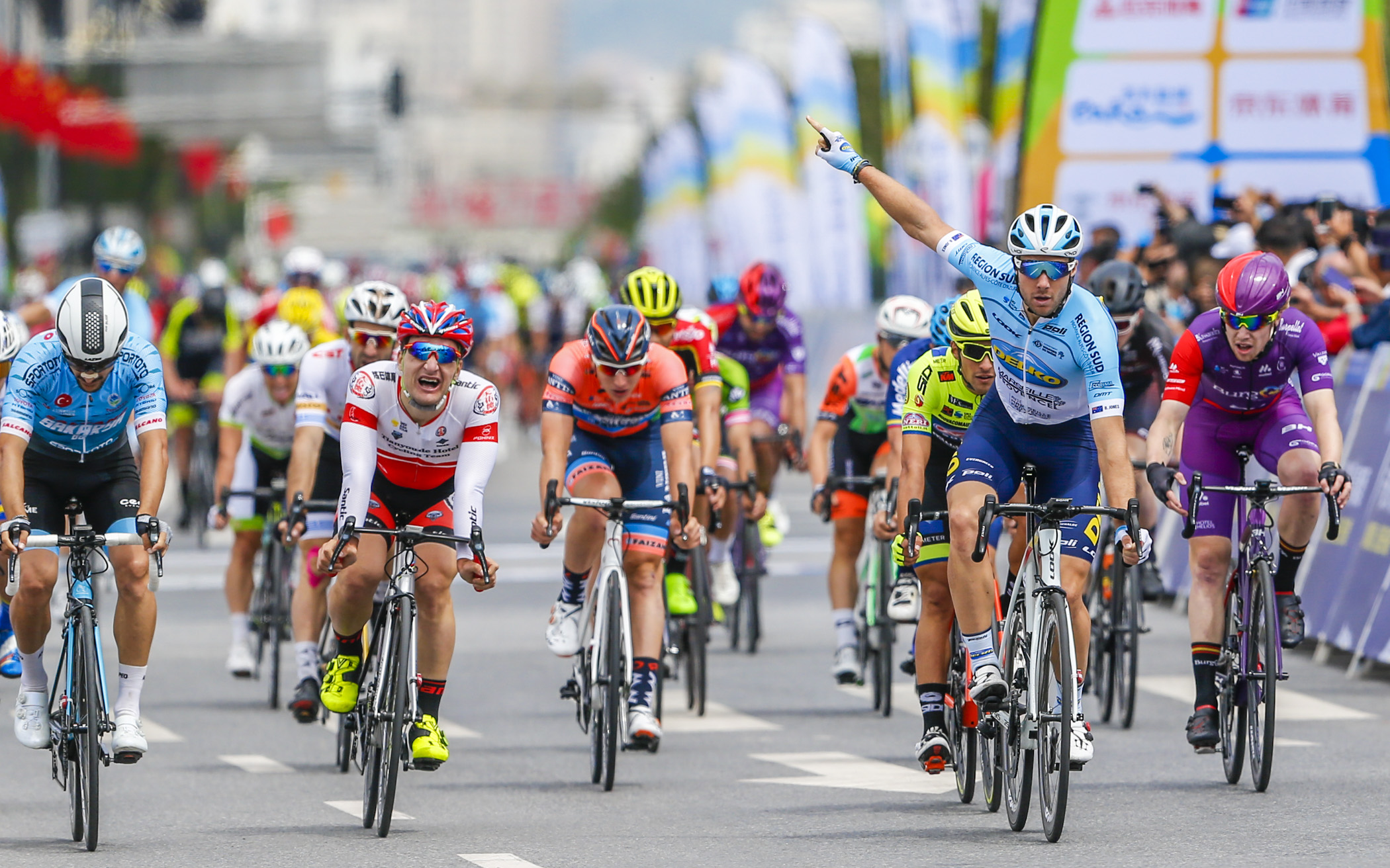 SOURCE: Xinhuanet Europe